An active guide to sightseeing in Imabari, Ehime, Japan
"Imabari", in Ehime, Shikoku, Japan, is a nice city with beautiful bridges and coastlines.
Please don't miss our city when you visit Japan.
We would like to share information about Imabari city with you.

2017年5月26日
BARI=SHIP IMABARI MARITIME FAIR 2017 コメント(1)読む・投稿する
I went to BARI-SHIP today to see KAIREI at Imabari Port.
http://www.bariship.com/en-us
Thank you for visiting our blog.
Have a happy weekend!
Annainin
---
Please leave your comments if you have any questions.
---
Useful information!? →
The blog of the past of Annainin.
---
Our members' website and blogs
Igara's blog is
http://gigax.jp/blog/igara/
Mutan's blog is
http://gigax.jp/blog/mutan/
Oosora's blog is
http://gigax.jp/blog/oosora/
Soh-wn's blog is
http://gigax.jp/blog/Japaneseculture/
My blog is
http://gigax.jp/blog/lemontea/
にほんブログ村
更新 2017年5月26日 20:02:17
次ページ(古い記事)
2017年5月
| 日 | 月 | 火 | 水 | 木 | 金 | 土 |
| --- | --- | --- | --- | --- | --- | --- |
|   | 1 | 2 | 3 | 4 | 5 | 6 |
| 7 | 8 | 9 | 10 | 11 | 12 | 13 |
| 14 | 15 | 16 | 17 | 18 | 19 | 20 |
| 21 | 22 | 23 | 24 | 25 | 26 | 27 |
| 28 | 29 | 30 | 31 |   |   |   |
COUNTER: 000252142
---
にほんブログ村 国際交流
---
View Larger Map
---
---
---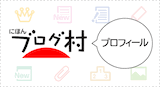 ---
RSS2.0
---
個人情報・著作権について
---