An active guide to sightseeing in Imabari, Ehime, Japan
"Imabari", in Ehime, Shikoku, Japan, is a nice city with beautiful bridges and coastlines.
Please don't miss our city when you visit Japan.
We would like to share information about Imabari city with you.

2018年12月27日
Thank you so much for visiting our blog. コメント(0)読む・投稿する
So many things have happened since I started to write this blog.
I have been encouraged by so many visitors.
However, I thought I should stop writing this blog.
Now I don't have any ideas to introuduce my city, Imabari, in English.
I have written many articles to introuduce Imabari city for about 10 years.
I hope you will understand how I feel now.
Thank you very much for visiting and writing your comments.
I have one more blog, titled lemon tea.
I keep writing that blog mainly in Japanese.
When you want to see some photos of Imabari city or some other places,
please visit that blog.
I hope you will have a wonderful year in 2019.
Some day I might come back here to start writing my blog.
Annainin
My last photo is Umino mieru cafe in Imabari.
Today I went there to have a cup of coffee with my friends.
---
Please leave your comments if you have any questions.
---
Useful information!? →
The blog of the past of Annainin.
---
Our members' website and blogs
Igara's blog is
http://gigax.jp/blog/igara/
Mutan's blog is
http://gigax.jp/blog/mutan/
Oosora's blog is
http://gigax.jp/blog/oosora/
Soh-wn's blog is
http://gigax.jp/blog/Japaneseculture/
My blog is
http://gigax.jp/blog/lemontea/
にほんブログ村
更新 2018年12月27日 20:51:29
次ページ(古い記事)
2020年9月
| 日 | 月 | 火 | 水 | 木 | 金 | 土 |
| --- | --- | --- | --- | --- | --- | --- |
|   |   | 1 | 2 | 3 | 4 | 5 |
| 6 | 7 | 8 | 9 | 10 | 11 | 12 |
| 13 | 14 | 15 | 16 | 17 | 18 | 19 |
| 20 | 21 | 22 | 23 | 24 | 25 | 26 |
| 27 | 28 | 29 | 30 |   |   |   |
COUNTER: 000390438
---
にほんブログ村 国際交流
---
View Larger Map
---
---
---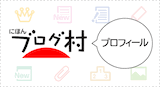 ---
RSS2.0
---
個人情報・著作権について
---