An active guide to sightseeing in Imabari, Ehime, Japan
"Imabari", in Ehime, Shikoku, Japan, is a nice city with beautiful bridges and coastlines.
Please don't miss our city when you visit Japan.
We would like to share information about Imabari city with you.

2018年3月2日
Imabari Towel Japan コメント(2)読む・投稿する
Today we went to Imabari Towel Japan to buy some presents for my friend.
You can buy Imabari Towels here.
Please click this web site. It is written in English.
http://imabaritoweljapan.com/index.html
Please visit this place when you come to Imabari.
Well, I bought a bib for my friend's sister. It is cute.
I forgot to take a photo.
Thank you for visiting our blog.
Have a good weekend!
Annainin
---
Please leave your comments if you have any questions.
---
Useful information!? →
The blog of the past of Annainin.
---
Our members' website and blogs
Igara's blog is
http://gigax.jp/blog/igara/
Mutan's blog is
http://gigax.jp/blog/mutan/
Oosora's blog is
http://gigax.jp/blog/oosora/
Soh-wn's blog is
http://gigax.jp/blog/Japaneseculture/
My blog is
http://gigax.jp/blog/lemontea/
にほんブログ村
更新 2018年3月2日 21:05:14
次ページ(古い記事)
2018年3月
| 日 | 月 | 火 | 水 | 木 | 金 | 土 |
| --- | --- | --- | --- | --- | --- | --- |
|   |   |   |   | 1 | 2 | 3 |
| 4 | 5 | 6 | 7 | 8 | 9 | 10 |
| 11 | 12 | 13 | 14 | 15 | 16 | 17 |
| 18 | 19 | 20 | 21 | 22 | 23 | 24 |
| 25 | 26 | 27 | 28 | 29 | 30 | 31 |
|   |   |   |   |   |   |   |
COUNTER: 000303499
---
にほんブログ村 国際交流
---
View Larger Map
---
---
---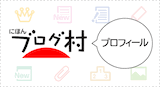 ---
RSS2.0
---
個人情報・著作権について
---